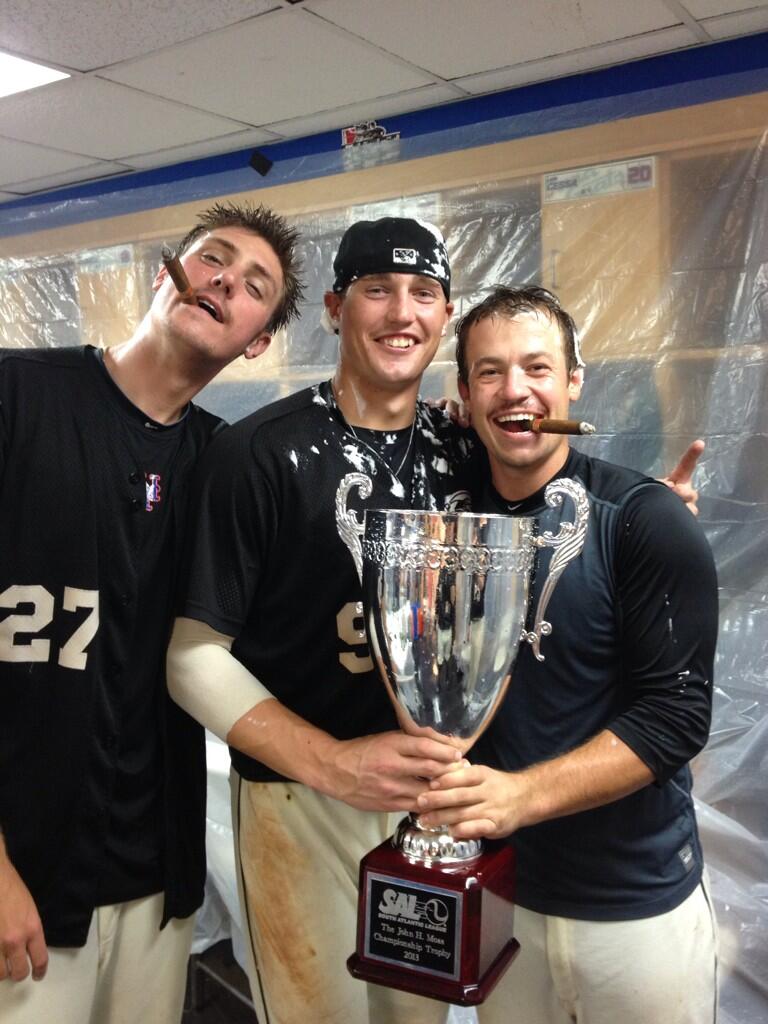 Greg Pron, Brandon Nimmo, and Jeff Reynolds celebrate their big win!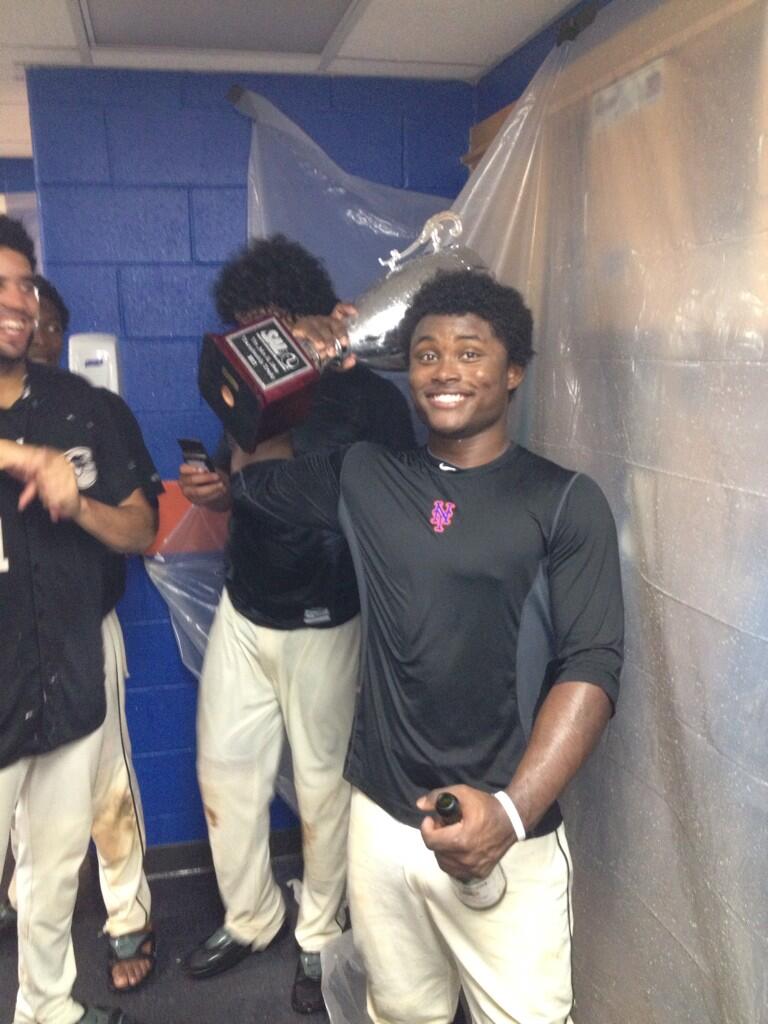 Dilson Herrera shows off the SAL Championship Trophy.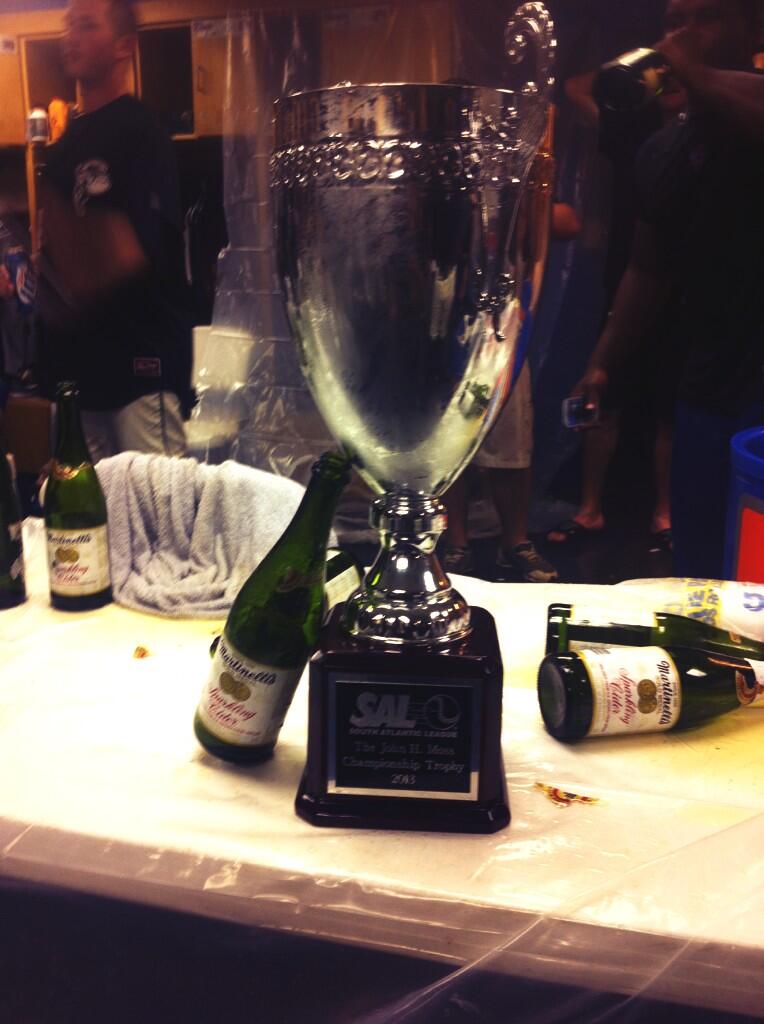 See, it was sparkling cider…
Phillip Evans expresses his love to the trophy!
Albert Cordero celebrates.
Notes
The Sand Gnats won their first SAL Championship since 1996.
They allowed just two runs in their final 27.0 innings — and fired 19 straight scoreless innings overall.
Savannah pitchers did not allow a single run in 27 innings at home at Historic Grayson Stadium in the playoffs.
In 4 postseason starts, Gabriel Ynoa & Steven Matz combined to go 4-0 with an 0.64 ERA. They allowed just 16 H and 4 BB while punching out 26 in 28.1IP.